Multilingual sounds and visuals at your fingertips
Audio-visual content stands at the forefront of engaging and connecting with audiences worldwide. Whether it's an awe-inspiring promotional video, a compelling marketing campaign, or an essential piece of internal communication, video has become an indispensable tool for businesses and content creators seeking to reach and resonate with diverse markets. However, for this global outreach to be truly effective, seamless, and culturally relevant, it is vital to ensure that the translation and adaptation of your audio-visual content maintain the same high standards as the original.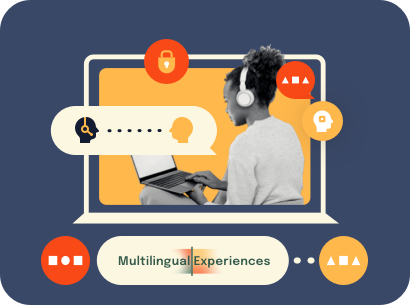 As a team passionate about what we do, we understand the value of preserving the essence and impact of audio-visual content when translating it for international audiences. Our expert audio-visual team has honed their skills and mastered the art of quality management through collaboration with renowned brands such as Discovery Networks, MetaCompliance, and L'Oreal.
Audio-visual Translation Services
Audio-visual impact on a global scale
Transforming audio-visual content into multiple languages allows your company to unlock the true potential of your creations, enabling them to resonate with viewers worldwide.
CLIENT TESTIMONIALS
What our Customers say about Guildhawk
"We were very happy with the scripts we commissioned from Guildhawk, and we all appreciated how quickly the work was completed."
Thomson Reuters
"I learnt a long time ago the importance of understanding cultures and backgrounds as well as language. My advice is to work with Guildhawk to ensure your business can operate effectively and profitably."
Fact
"You guys are amazing! Thanks very much."
NBC Universal
"We benefitted from Guildhawks services on a number of localisation campaigns for Universal Pictures and Universal Home Entertainment, I was particularly impressed with the quality of service."
Mediacom