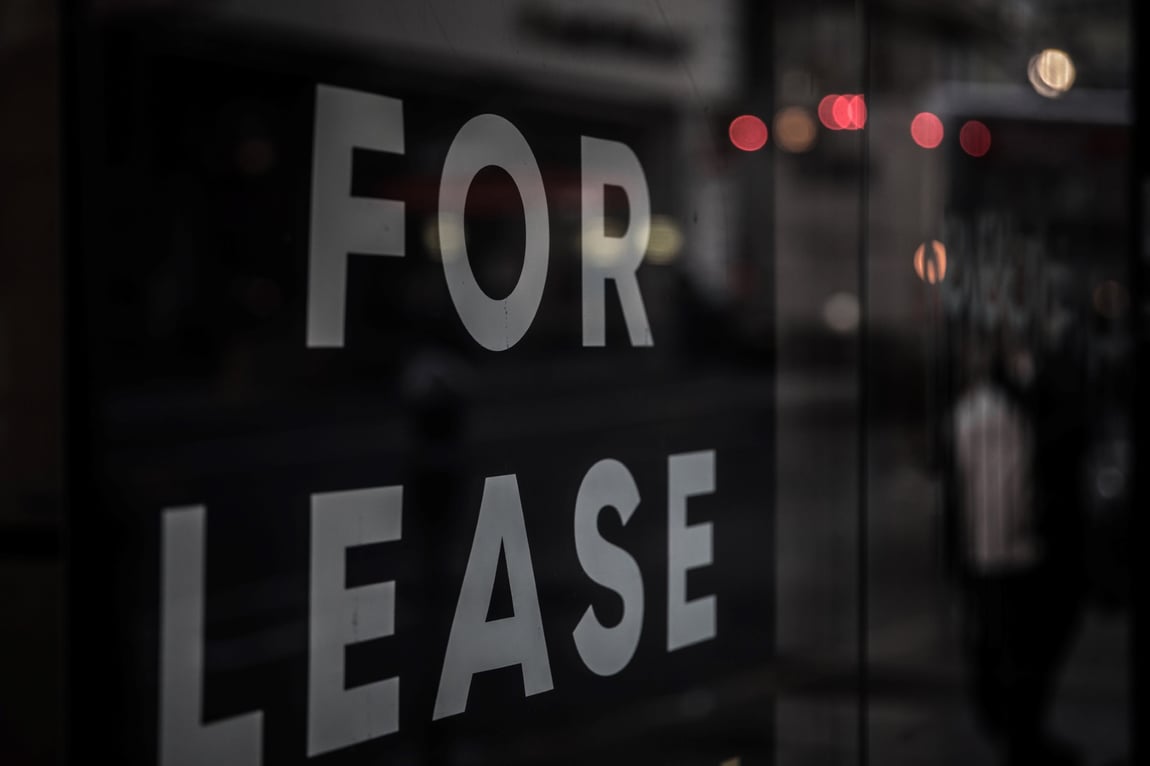 Safe AI that transforms Lease Translation
David Clarke | Oct 27, 2023 10:38:52 AM
Commercial property lease abstraction and translation was once a slow, boring, costly but crucial process for real estate professionals.
Today, professionals don't just want translation of leases to be accurate and efficient, they want their vast datasets to be used to drive digital transformation.
It is now possible to turn lease data into a powerful new asset with multilingual technologies powered by safe Generative AI and human know-how, developed by Guildhawk. Future-looking businesses are embracing AI because they know it can give them a big edge over competitors, and if they don't disrupt the market, someone else may disrupt them.
Turning Lease Data into a Priceless Asset
Commercial real estate investment is a multi-trillion-dollar global industry. Accuracy in the translation of leases is crucial because the worst thing for a stakeholder to discover is that a lease contains an error or mistranslation that exposes them to risk.
Traditional machine translation technologies can create poor results when translating leases since they do not have the technical memories and glossaries required to create accurate translations. Expert human translation helps improve quality, but this can be slow and costly.
Find out why lease abstraction translation services matter.
The Best of 3 Worlds
Guildhawk bridges the gap by creating a process that gives professionals the best of three worlds, new safe AI translation with automated Expert-in-the-Loop, and qualified linguists, and Queen's Award-winning know-how. This unique approach instantly improves workflows and turns a business's data into a priceless asset.
We do this by layering industry expertise over AI that is trained on our vast data lake of verified translations.
With more than two decades translating international leases and developing new software, we have created unrivalled know-how and trade secrets. We utilise AI-powered technology as well as a global network of 3,000 qualified linguists to provide accurate and timely translations.
Our AI translation tool, GAI Aided, significantly reduces costs without sacrificing quality. And for those looking to stay organised and stay on top of essential lease information, our lease abstraction service is the perfect solution.
Quality is guaranteed and backed by ISO:9001. 131 ironclad controls are in place to safeguard client privacy and security. In fact, in 2013, Guildhawk became the first language company in the world to achieve ISO:27001, the international standard for information security management.
Accurate Lease Translation
As organisations look to expand globally and take premises in new countries, Multilingual Lease Abstraction has become an essential support service. Yet many retail property portfolio managers and those who invest in or lend against commercial real estate are uncertain of how it works and why accuracy is crucial.
Guildhawk's Multilingual Lease Abstraction service involves analysing a commercial property lease in a foreign language and presenting the relevant points in English (or any language of the client's choosing), in situations where a full translation is surplus to requirements.
Our approach combines the best in new AI powered machine translation to the heavy lifting backed by an experienced team skilled with unrivalled industry expertise in legal and linguistics. This allows process gives you the power to cut through the small print with technology then fine-tune any specifics or red flags identified that requiring the human expert to review.
Choosing Lease Abstraction for your current and future international commercial property transactions is important.
Here are our top 5 reasons
1. English translation is not as simple as it seems
Chances are your company already employs multilingual staff in other capacities. It might seem logical, therefore, to rely on fluent speakers of the contract language to provide an in-house English translation. But it's not quite as simple as it seems.
Expert knowledge of legal terminology is vital to the successful outcome of any contract negotiation, and this can differ quite significantly between different forms of English – most obviously between UK English and US English. Getting it wrong can be costly, time-consuming and at worst, potentially litigious.
At Guildhawk we have linguists based in each country for which we are abstracting, ensuring that domestic usage is meticulously, accurately, and consistently represented in all our delivered content.
2. Every industry has different needs
Just as legal terminology differs within and across languages, so do real estate requirements vary widely from industry to industry. For manufacturers, size may be more important than location; for logistics companies, the priority may be ease of access; for the creative sector, office design will often be a deciding factor; for service industries, functionality is crucial… the list goes on.
Guildhawk recognised this from the start, which is why we go to great lengths to employ project managers and linguists with specific industry experience. We can either work to a client's template, or help them create one, which itemises the contractual terms that are essential, desirable, or optional for them, and extract this precise information from the lease accordingly.
This has the added advantage of allowing clients to compare a range of leases to find the deals that most closely match their unique requirements.
3. One-size-fits-all is a myth
It is often assumed by those unfamiliar with the dynamic world of professional language services that all it takes is a computer program and a basic level of competence to render the most complex of texts as a perfect version in another language.
This is, of course, very far from the truth – as anyone who has ever tried to follow the instructions on the latest hi-tech gadget will know only too well. Certainly, there are occasions when a quick automated translation is a useful short cut to get the gist of, for example, a simple email enquiry or a brief news item.
But when it comes to serious material – legal documents in particular – there are simply too many risks involved in relying on generic technology.
At Guildhawk we will guide you through every stage of the process and provide exactly the amount of input you request, depending on need. Our bespoke Lease Abstraction service is cost-effective, efficient and user-friendly – but that's where the similarity with automated programs ends.
4. The stress-free solution to secure data management
Many of our client's lease retail premises all over the world yet lack a centralised system for data management. Important documents may be scanned or photocopied, increasing the chances of loss or damage and preventing the application of advanced technology for retrieval and storage.
Lease Abstraction provides the context for a company to create a unified system for its entire property portfolio, bringing every aspect of lease management under central control.
Guildhawk also guarantees maximum security and confidentiality thanks to our in-house tailored data management systems, so clients can place their complete trust in our team to deliver a smooth, stress-free, future-proof solution.
5. A global portfolio prospers with multilingual support
Language skills are a vital component of successful lease management on a global scale. No matter that the corporate real estate team is highly proficient in the legal aspects of lease management – negotiating multiple leases in many different languages calls for an exceptionally high level of linguistic expertise that most companies will not find in-house.
Lease Abstraction enables a company to create a practical framework in the form of a template into which similar information can be abstracted from each lease and presented in the same chosen language, making it easy to compare contract terms and cross-reference data.
Conclusion
Guildhawk's multilingual specialists are hand-picked for their ability to work across languages, often spanning less common language combinations, and their mastery of specialist vocabulary.
This service adds a valuable extra dimension to a company's global property management operation.