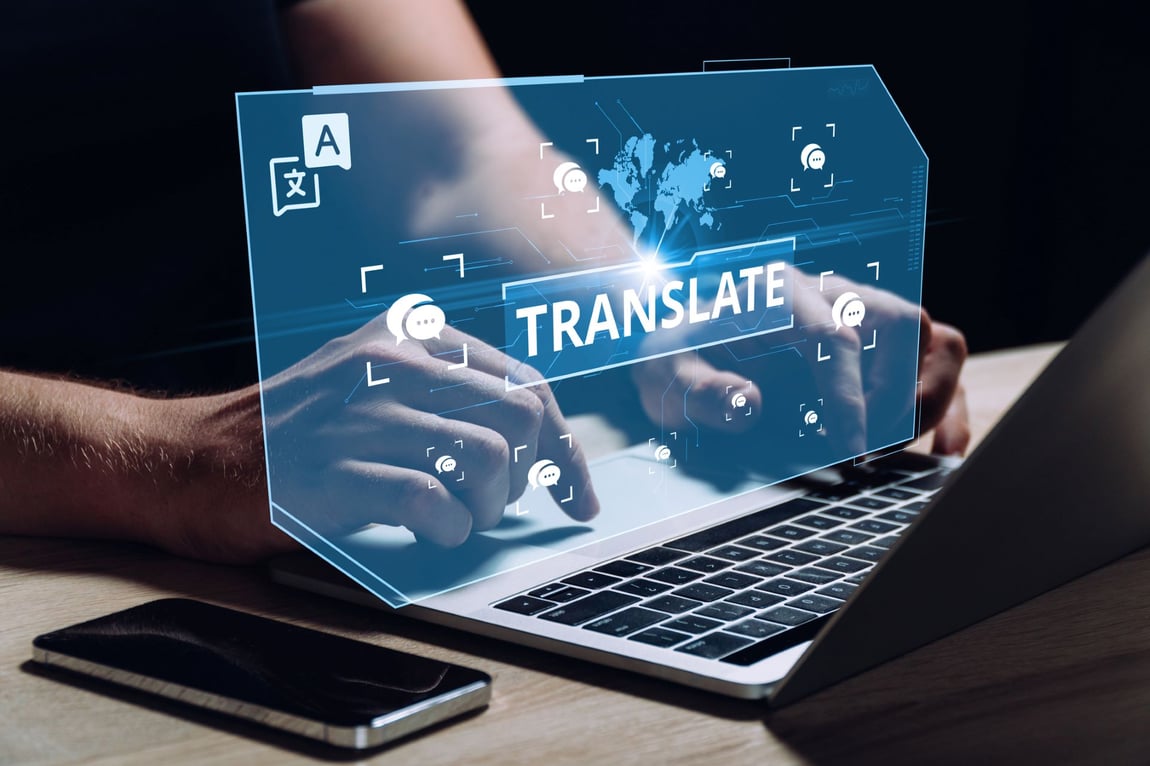 Translation Services: Choosing the right translation company
Guildhawk | Sep 7, 2023 10:45:27 AM
Businesses are recognizing the importance of translation and localisation, so the number of translation companies has increased, making it tough to pick the right one.
Partnering with the right translation company is crucial. They should be able to address all of your pain points with ease. This includes providing accurate, affordable, timely translations that meet requirements consistently.
Here are five top tips for finding the right translation company:
Look for quality assurance, accreditation and Certifications
Does the translation company specialise in localisation?
Can they offer customer support in any language?
Consider project completion time and budget
Industry-specific expertise and subject-matter expertise
It's important to find a translation service provider that offers the right combination of expertise, technology, and solutions to overcome multilingual challenges. Below we'll dive into 5 essential tips you need to keep in mind when choosing a translation company.
5 tips for choosing the right translation company
Now that we've covered the importance of selecting the right translation partner, let's dive deeper into the details. Having a clear roadmap is crucial when making this important decision — we've distilled the process into five essential tips that you need to keep in mind.
1. Look for quality assurance, accreditation and Certifications
When it comes to translation, trust is paramount. Entrusting your content to just anyone isn't an option. Even skilled linguists can occasionally make errors, and while machine translation tools offer speed, they often stumble when it comes to grasping the context and nuances of a text, sometimes even veering into cultural insensitivity.

This highlights the importance of choosing a translation company that employs professional linguists and rigorous review processes to uphold the quality of translated material. To guarantee both stability and quality, it's crucial to look out for companies that leverage sophisticated and robust workflow management systems.

Additionally, pay attention to certifications. An industry-leading translation company should have acquired ISO9001 and ISO27001 certifications for professional translation services. These certifications serve as a testament to the company's commitment to adhering to a stringent quality management system, ensuring they possess the essential resources to consistently deliver superior translations.

As a noteworthy example, Guildhawk proudly holds the distinction of being the first certified provider with ISO27001 accreditation. This certification exemplifies our unwavering dedication to the highest standards in translation and data security.
2. Does the translation company specialise in localisation?
While translation might be the focal point of your search, you need to keep localization in the back of your mind. Localization is a critical process, one that goes beyond mere translation. It involves adapting a product, service, or content to align with the linguistic, cultural, and functional nuances of a specific target market or audience.

When looking for a translation service provider, it's important to identify a partner who fully understands your target market and can expertly handle localization services. Simply translating your content — while a step in the right direction — might not be enough to convey your message to your intended audience effectively.

For example, consider the differences between African French and European French. The linguistic distinctions, phrasing, and cultural contexts can be substantially different. A reputable translation agency will have access to a team of native linguists who understand your target market. These experts can ensure that your content is not just translated but also meticulously localized for maximum impact.
Tailoring content to reach global markets: The power of localization.
3. Can they offer customer support in any language?
Effective communication with a translation company is critical, especially when collaborating across different time zones. A communication delay, even by a few hours, can mean significant time and financial losses.
For example, a client in Africa urgently needs some adjustments made to their project, and the project manager in the United States receives the message towards the end of their workday. Due to the time zone difference, a response might not be possible until the following day. This seemingly minor delay can cost the client an entire day's worth of translation work.
This is why you need to look for a translation service provider that offers flexible customer support to ensure seamless communication.
On top of that, it's important to evaluate the quality of their customer service. A reliable company should be readily accessible to address any issues that may arise at any time.
Bonus tip: Test the customer service quality of a translation company by reaching out to them and measuring how quickly they respond. Make a note of how satisfied you are overall with their customer service.
4. Consider project completion time and budget
When looking for a translation service provider, turnaround time is another crucial factor to consider. Find a translation company that does their job as quickly and efficiently as possible, especially when time is of the essence.
A practical step to test this out beforehand is to request a project quote and assess the estimated delivery time. This gives you valuable insights into how long your translation project might take. It's a litmus test to determine if the company aligns with your specific timeframe requirements.
If you're facing tight deadlines, the ability of a translation company to consistently meet delivery timelines becomes all the more important. Look for testimonials and reviews that mention the translation company's punctuality track record.
At the same time, it's important to manage your expectations when it comes to translation projects. Accurate translation demands a certain amount of time for precision and quality. Additionally, a reputable company might have a substantial backlog due to their commitment to delivering excellence.
5. Industry-specific expertise and subject-matter expertise
Collaborating with a translation service provider can be a great way to ensure your content reaches a broader audience. But, you may have a hard time finding a company that's right for you.
Choosing a translation company with expertise in your field is essential. It's important for a translation company to have experts in areas like legal translation, gaming translation, medical translation, finance translation, and e-learning translation.
Translation work spans an endless range of industries, and some companies might specialize in certain areas of translation. If you pick a company that has worked on projects like yours, you will get better results, guaranteed.
Conclusion
In this article, we've covered some important things to remember when looking for a translator. Still feeling overwhelmed? Guildhawk can handle all your translation needs.

You want a translation provider that uses the right industry terminology combined with expert linguists to present your translation as professionally as it did in the original language with all the cultural relevance.

Guildhawk is a Queen's award-winning company with over 22 years of industry translation experience. We design and develop artificial intelligence software and create human and SaaS Machine Translation solutions that save lives and increase productivity.