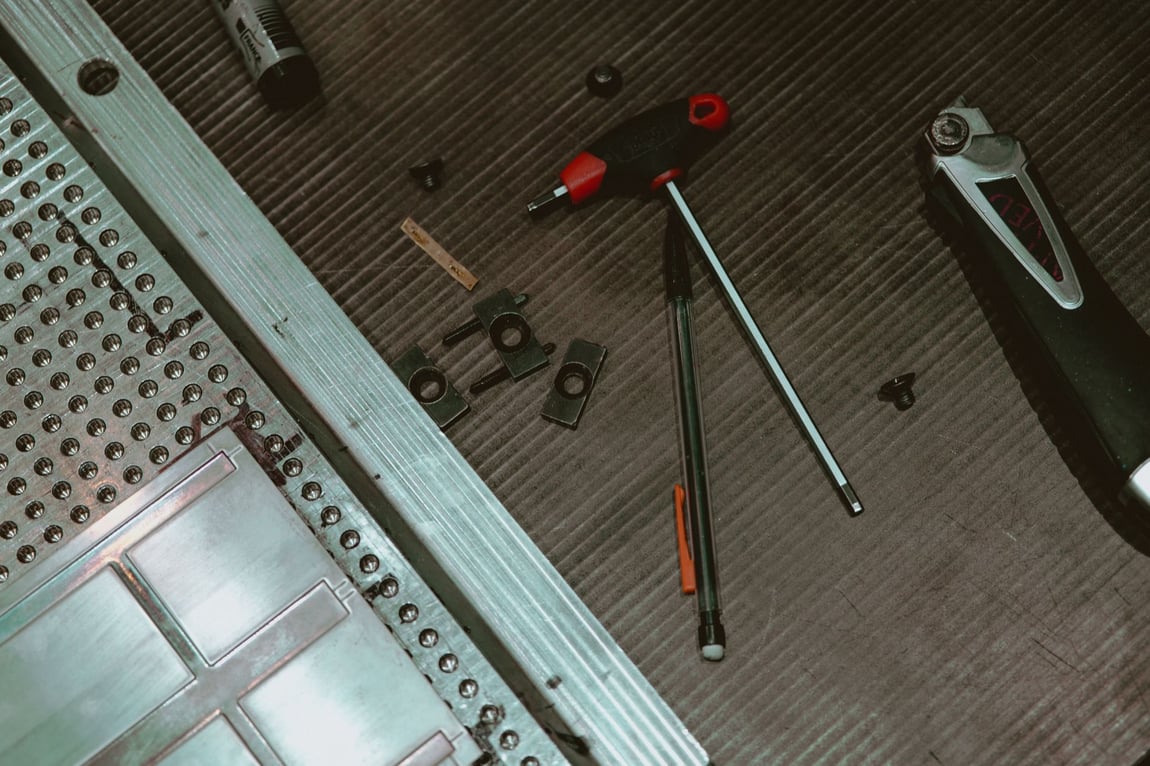 A multilingual rebrand success for Olympia Tools
Guildhawk | 4 October 2023
A major trade-only distributor of hand tools, Olympia Tools are probably best known for their Roughneck and Roughneck Gorilla brands.
They have trusted Guildhawk with their translation requirements since the beginning of 2020.
Introduction
Olympia Tools UK, a distinguished name in the realm of hand and power tools, has a captivating journey that began in 1994. At its core, Olympia Tools UK is all about innovation, quality, and a commitment to making work smarter, faster, and safer for its customers.
The Challenge
Significant rebrand challenge
As a major trade-only distributor of hand tools, Olympia Tools is known for its Roughneck and Roughneck Gorilla brands. But when the company decided to rebrand its Roughneck range, they faced a significant challenge.
Their goal was to give Roughneck a complete facelift, with multilingual packaging and eco-friendly materials. However, their previous experience with language suppliers did not meet their expectations, and they needed a partner who could deliver high-quality, technical translations with speed and reliability.
The Solution
Translating technical text
Olympia Tools turned to Guildhawk for their translation requirements. They were impressed with Guildhawk's reputation and track record, and were especially drawn to the company's flexibility and ability to work with their specialized products.
Guildhawk put together a dedicated team of expert linguists who had experience in the sector and were skilled in the rapid translation of technical texts.
The team provided sample translations to ensure the client's satisfaction and have been working successfully and consistently on Olympia Tool's packaging ever since.
Claire Griffiths, Brand Manager at Olympia Tools, says: "Guildhawk have given us exceptional support throughout our recent re-brand project. Always able to meet our tight deadlines and return translations quickly. Their skilled team have supplied our industry specific requests, ensuring we are best able to serve our customers across Europe and beyond. We look forward to continuing our work with them in the future."
The Result
Multilingual packaging
Thanks to Guildhawk's dedicated team and fast, high-quality translations, Olympia Tools was able to complete the rebranding of their Roughneck range efficiently and successfully.
All packaging is now multilingual, with clear graphics highlighting key features, and has been made eco-friendly by replacing single-use plastics with recyclable materials. The company's partnership with Guildhawk has not only met their expectations but has exceeded them, supporting their goals for growth and expansion in the hand tools market.
The new and improved Roughneck brand stands out among competitors, thanks to Guildhawk's industry leading translations.