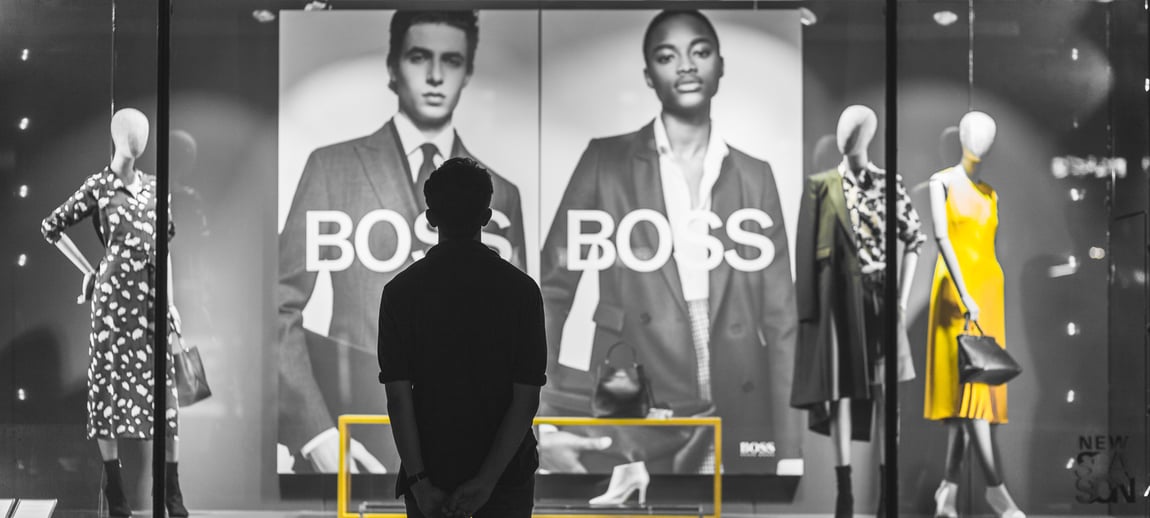 Localising Corporate Values with Confidence
Guildhawk | 7 August 2023
Hugo Boss is a well-known international fashion brand that operates in the luxury segment. The company specializes in designing, manufacturing, and retailing high-end fashion and lifestyle products for both men and women.
The brand is known for its emphasis on quality, craftsmanship, and sophisticated designs, catering to individuals seeking stylish and elegant fashion choices.
Introduction
Word of mouth recommendations bear powerful witness to high-quality localisation work.
So Guildhawk was honoured when Hugo Boss approached us to help them translate and localise at the suggestion of a previous client.
The Challenge
Localise onboarding content
The international fashion house wanted to localise onboarding content so that newly hired staff across Europe could absorb company values and learn vital ways of collaborating.
The Solution
Expertise in translating and typesetting
Working in close collaboration with the company's in-house designers, we brought our specialized expertise in translating and typesetting to the project.

Understanding the importance of preserving the brand's world-class aesthetics, our linguistic experts meticulously crafted translations that upheld the sophistication and elegance synonymous with the Hugo Boss brand.
The Result
The impact of localised onboarding content
After implementing Guildhawk's solution, the results achieved by Hugo Boss were impressive and highly impactful. The localised onboarding content successfully facilitated the seamless integration of newly hired staff across Europe into the company's culture and values.
We accurately captured the essence of the brand while catering to the diverse European audience, the company achieved improved communication, collaboration, employee engagement, and overall efficiency