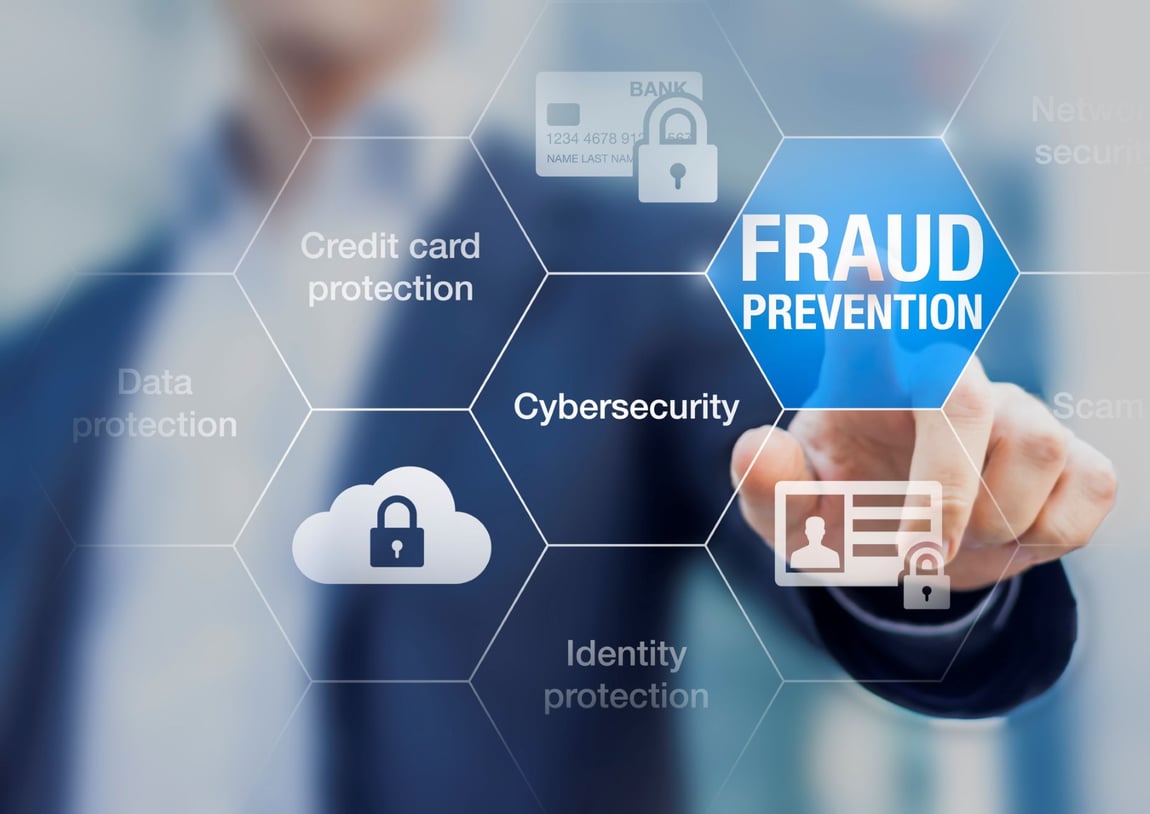 At last! New laws to verify identity of companies & directors
David Clarke | Oct 18, 2023 5:24:28 PM
Yesterday, BBC television news invited me to speak about a particularly alarming case where fraudsters had used innocent victims' home addresses to register fake companies.
As a former head of the police fraud squad and a staunch advocate for robust anti-fraud measures, I've seen the devastating impact that financial crimes can have on individuals and society.
Watch David Clarke with some amazing updates.
The latest cases, and the startling rise in the number of fake companies being incorporated, only reaffirms the urgent need to introduce new laws to verify company directors and their addresses. I wholeheartedly support the proposed measures in the Economic Crime and Corporate Transparency Bill and firmly believe that we must take action to prevent companies from being used for fraud.
The Economic Crime and Corporate Transparency Bill: A Beacon of Hope
The Bill has been proposed as a comprehensive solution to address the weaknesses that enable dishonest people to abuse company incorporation. Its key feature is the introduction of laws to verify the identity of company directors and their addresses which is a pivotal step toward increasing trust within the business sector.
This measure would significantly reduce the possibility for fraudsters, terrorists, drug dealers and kleptocrats to hide behind the anonymity of a shell company. The new Bill, which is in its final stages, looks set to mandate that every director of a UK company (or member of an LLP) will need to have their identity verified.
Moreover, a company will be required to ensure that a director does not act until the process has been done.
Two Big Vulnerabilities
The UK is a great place to do business, a place where it's safe and easy to do business without bureaucracy. It is a hub for entrepreneurs and new start-ups due in part, to the ease of company incorporation. However, this same easy accessibility has made it an attractive target for criminals looking to exploit the system's vulnerabilities.
At the heart of the problem lies two big weaknesses. One is the absence of any verification on the identity of the directors. The new laws will tackle this. The other is the astonishingly low cost of incorporating a company in the UK, which currently stands at a mere £12.
This is one of the lowest fees to register a company anywhere in the world. Azerbaijan is one of the few cheaper, at $11. Compared with fees of over $700 in the USA and $7,000 UAE, you can see there is room to increase the fee.
When Dame Margaret Hodge MP called for an increase to £100 in November 2022, Government rejected the proposal.
The £12 Price Tag: A Magnet for Fraudsters
Since the UK wants to do more to protect companies and citizens from fake companies, I believe the time is right to increase the remarkably low fee to register a company. The £12 registration fee, while seemingly insignificant, makes the system so susceptible to abuse.
Criminals can easily establish numerous shell companies for less than the cost of a takeaway dinner. They exploit this affordability to engage in various forms of financial crime and then vanish, leaving victims in their wake.
This blatant misuse of the system not only costs victims their hard-earned money but also damages the UK's reputation and undermines the integrity of legitimate businesses.
Hong Kong: A Good Model
Like fees, the process for registering a company varies across the world, however, some are like the UK. Earlier this year, I registered a new company in Hong Kong with the help from a specialist partner.
The company is called Evernoon (H.K) and has the Chinese name 尚日(香港). The process to incorporate in HK was remarkably easy. It is based on the UK system so feels very familiar and permits a company to also have a Chinese name.
The fee payable on application if delivered in electronic form is 1,545 HKD (£163). Plus, if unsuccessful, an application for the refund of HK$1,280 (£135) may be made.
The Justifiably Higher Cost: £200
Companies and citizens that have fallen victim to frauds that involve fake companies know the double hardship of trying to get the police and Companies House to help them. The police are severely stretched, and Companies House does not have the necessary remit, people, and new AI-powered technologies to investigate crime.
Reassuringly, Business Minister Kevin Hollinrake has previously spoken in favour of increasing Companies House fees to at least £50 to fund better enforcement against economic crime. However, he wants to understand what level of resources and technologies are needed to do the job before deciding the exact level of fees.
Having seen the astronomical rise in fake companies and urgent need for better enforcement action, I believe the UK should increase the cost of company incorporation to at least £200. Critics argue that this figure is too high and will deter legitimate entrepreneurs.
However, I firmly believe that this is a necessary and justifiable step to effectively deter abuse. A higher fee serves several essential purposes:
Deterrence: A £200 fee is a better barrier for those with fraudulent intentions. It raises the cost of entry and discourages opportunistic, industrial-scale abuse.
Funding for Investigations: The increased fees can generate a substantial pool of funds that can be utilized to bolster investigative capabilities at Companies House and within the police force. Investment would also help development of new software powered by Generative AI that is sorely needed to manage large volumes of data to combat financial crime.
Preserving Reputation: The UK's reputation as a hub for legitimate business must be safeguarded. By deterring abuse and funding investigations into serious crime, we can maintain the integrity of our business environment, which benefits genuine entrepreneurs and investors alike.
In Conclusion
The recent report on BBC television news underscores the urgent need for the UK to fortify its defences against financial fraud. As someone who has spent their career battling crime, I wholeheartedly support these proposed changes and implore policymakers and the public to recognise the importance of these reforms.
It is high time for the UK to take a decisive stance against fraudsters by implementing these much-needed laws. Together, we can create a more transparent and secure business environment, ensuring that the UK remains a global leader in the fight against financial crime.