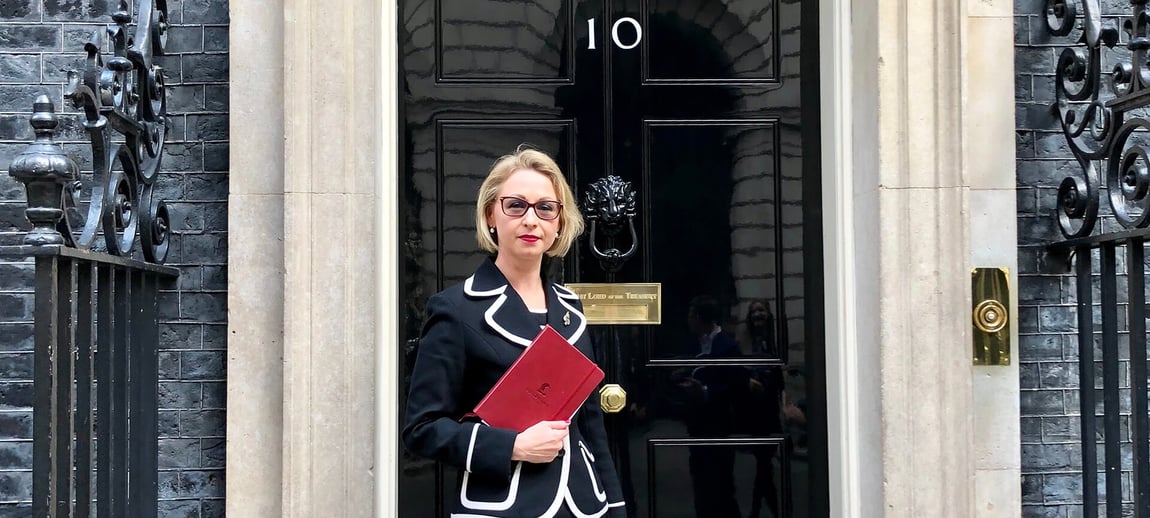 Guildhawk's CEO Invited to 10 Downing Street
Guildhawk | Aug 10, 2023 2:59:14 PM
In a meeting at 10 Downing Street with Britain's Prime Minister Boris Johnson yesterday, Guildhawk's CEO & Founder Jurga Zilinskiene told the PM the three things the Government must urgently do to help companies flourish after Brexit
In a letter to Boris, sent after the meeting, she reiterated her appeal for him to do more to help the United Kingdom's established ethical businesses.
Jurga – an entrepreneur and coder who experienced the fall of the Soviet Union at first hand and went on to be honoured by Her Majesty the Queen – provides an explanation of what she said to the PM.
My life has always been far from ordinary and at times a little surreal. This year, the kaleidoscopic world in which I live turned even more colourful with an invitation to Buckingham Palace following our Queen's Award, a new Knowledge Transfer Partnership with Sheffield Hallam University, addressing the Global Lithuanian Leaders conference and then yesterday, an invitation from the British Prime Minister to attend a business roundtable at number 10 Downing Street.
The purpose of the meeting was for Boris Johnson, the PM, and Andrea Leadsom, the Business Secretary, to hear views from business leaders on how best to help smaller businesses start and grow.
It was an honour to be invited along with representatives from a number of great British companies and to meet many new and old acquaintances. It was especially refreshing to see the PM making time to introduce himself to everyone, asking questions and listening to suggestions.
And it was great to hear him open by saying it is "morally good to support business" and reassuring us that he will get a Brexit deal by 31st October; I wish him every success securing the latter.
Empowering Smaller Businesses to Thrive and Expand
The range of topics covered was pretty diverse, from the issue of skills shortages to problems with infrastructure (such as the problems caused by poor fibre connections and major mains power outages even in the heart of the City of London).
I was able to mention a little about the great support we've received in the Northern Powerhouse of Sheffield, which is a model of partnership to be emulated. However, there were two main underlying themes: the urgent need to improve British productivity as advocated by the Be The Business movement and Government support for established ethical businesses.
These are things very dear to me as, without applying ethical practices in business (and in public life too), the world descends into a state of haves and have nots, winning whatever the cost, and the only important value being self-reward.
No one can tell you when or how to do the right thing in life but there are too many examples of people and businesses that behave badly. Far fewer are the examples of role models of good business, which is why I announced I was following Montague Burton's lead back at the end of last year.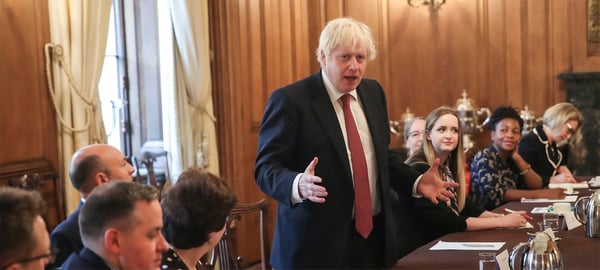 © Photograph courtesy of No. 10 Downing Street

Why are ethics so important? Well, this is how I see it: Business people like me have achieved success through hard work, reinvestment of profits, and integrity. We take calculated business risks and act responsibly, applying the highest standards, which makes us stand out in global markets and win deals from clients who also value integrity.
Our success is achieved by not taking shortcuts, cooking the books or taking on unsustainable debt. We share an ethos that we are in business primarily to create prosperity for today and future generations.
So, if integrity and ethics are such personal and professional matters, what can Government Ministers realistically be expected to do to help ethical business and not reward unethical or criminal business practices that harm the UK?
There were a few things we agreed on yesterday, and they include:
Support Ethical Companies: Build a productive, ethical economy based on merit and fairness. That means paying tax, with no special breaks for companies that keep profits offshore and pay the bare minimum. When this was discussed, the PM mentioned Amazon. Similarly, there should be no privileges, bail-outs, subsidies or Government contracts awarded to companies that behave badly.
Lend to Established Ethical Companies: Bank lending practices which applied to established, profitable, growing SMEs are old fashioned, and are strangling growth. Despite introducing Government guarantees, business loans backed by the scheme are near impossible to obtain. I suggest looking at introducing a new asset-based lending framework for SMEs that is similar to large companies, where securitisation is based on intangible assets. Considering the fact that, according to HBR, since 1975 intangible assets have increased from 20% to 80%, Britain's economy is losing out by not lending to established SME businesses because they have a shortage of the tangible assets that current lending practices are based on.
Protect SMEs from Fraud: Provide businesses with better protection from fraud. The banking industry has the tools and knowledge that can prevent many fraudulent attacks on businesses but they choose not to apply them, such as the delayed roll-out of Confirmation of Payee. In recent scandals, bank insiders are even the perpetrators of fraud against businesses and there are growing concerns that the explosion in shadow banking and derivatives could result in another financial crisis. Increasing the level of protection afforded to cash deposits held in business bank accounts would provide greater assurance in the event of a bank failure. Meanwhile, prosecuting those who commit company and bank insider fraud is crucial to deter unethical conduct.
"Support Ethical Companies: Build a productive, ethical economy based on merit and fairness. That means paying tax, with no special breaks for companies that keep profits offshore and pay the bare minimum."
These are points that I felt ought to be restated so I decided to put them in a letter that I sent to the Prime Minister yesterday. You can read a copy here. It will be interesting to see if these proposals make their way into Government policy after Brexit.
Moreover, it will be great if we see more support being given to established smaller companies that are ethical, profitable and bear fruit for the nation. Time will tell.
2019 is certainly turning out to be a boiling hot year for the world and is definitely heating up for the little Lithuanian girl who once sold seeds in the local market and is now a guest at Buckingham Palace and Number 10. This is actually the second time I've met Boris.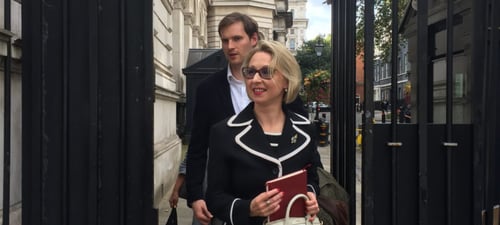 The first time was at Shoreditch Town Hall when he was Mayor of London and I bought a bottle of House of Commons Scotch that he had signed for a charity auction (it's unopened and stands alongside an eclectic mix of ballet shoes, medals and photos from other wonderful events).
Friends at the Global Lithuanian Leaders (GLL) gathering told me that Boris has a Lithuanian heritage and asked that if I met him again, I invite him to join the GLL. The invitation was duly passed along in my letter; I am interested to see if it will be accepted.