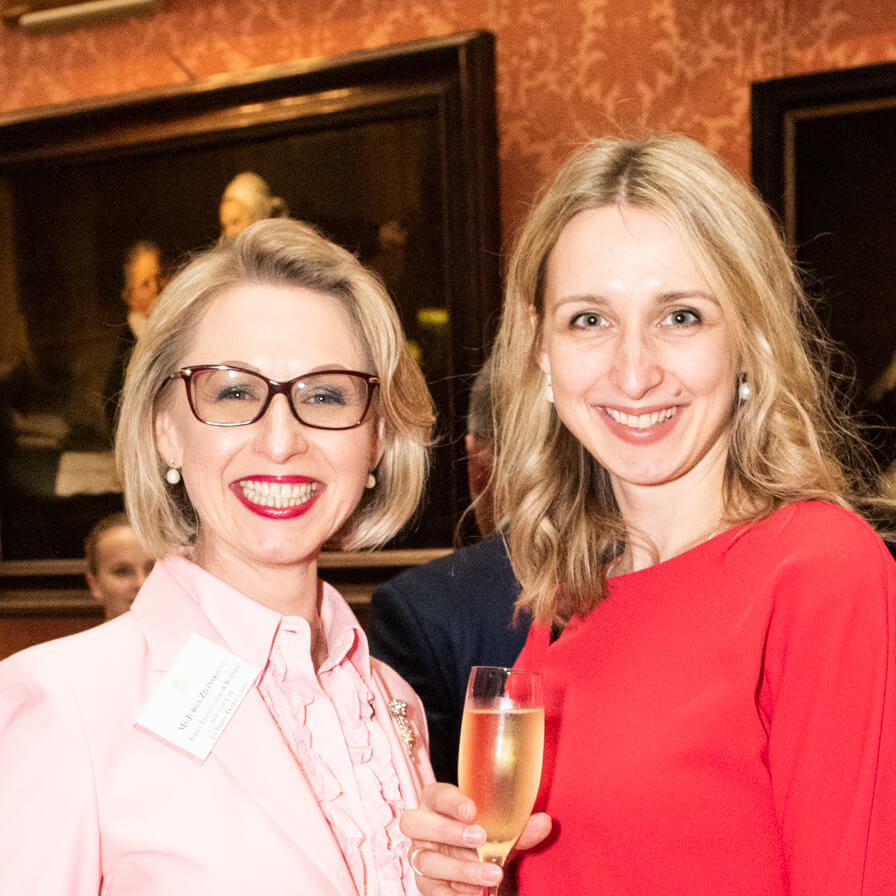 Guildhawk's Royal Appointment
Guildhawk | Aug 11, 2023 9:12:09 AM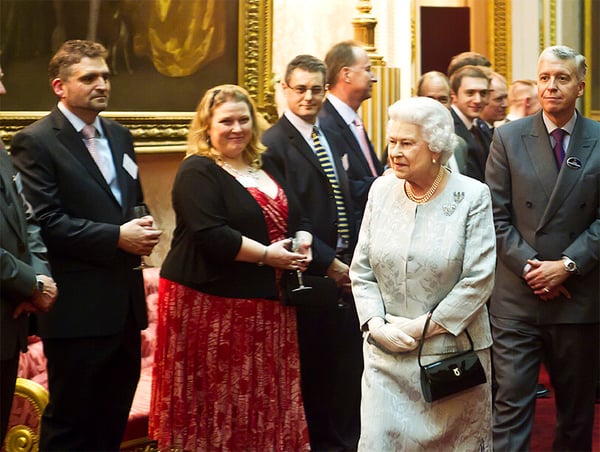 (If you didn't know, I won't hold it against you for too long! Things have been moving awfully quickly here at Guildhawk in recent times!)
Queen's Award for Enterprise in International Trade
The Queen's Award for Enterprise in International Trade is awarded to businesses that have achieved outstanding increases in overseas earning, and have shown year-on-year growth over a minimum of three years. Part of the honour in being selected for an award is an invitation for representatives of the winning companies to attend Buckingham Palace for a winners' reception – an invitation one simply could not refuse!
This is how, the very day after we launched our new name and brand identity, our Head of Global Sales, Rita, and I found ourselves taking a deep breath, putting our best foot forward, and our best dresses on, and departing amid great excitement for a Royal appointment.
Passing through the main gates and past The Queen's guards, we were directed towards the Picture Gallery, a sumptuous setting filled with stunning artworks from the Royal Collection. Here we mingled amid paintings by the Old Masters, chatting with representatives of other businesses that had been recognised with awards for everything from new technologies to innovative business services.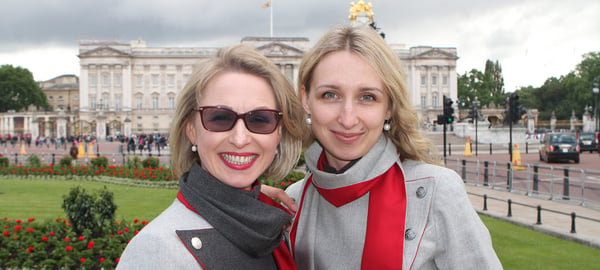 Shortly, Princess Beatrice and the Duke of Kent entered the room and struck up conversation with the guests. Quite the charming hosts, they were keen to learn who Guildhawk were and how we facilitate international trade and growth of businesses in new markets.
They echoed the sentiment we, and I'm sure many others present, had already been feeling: that UK business is getting back on track. So often we only hear about companies when they behave badly. The people we met in the Picture Gallery that day represent those who will help UK business flourish ethically – creators of innovations that actually work and businesses that grow steadily through passion, effort, and boundless energy and drive. From what we could see, our business sector is in good hands!
Later, as we wound our way back through the many rooms that led out of the Palace, I took a moment to absorb my surroundings and reflect. How very far we have come! From a market stall in Lithuania, to a skeleton staff in Stratford. From a City of London HQ to a second UK hub in Sheffield. And now to Buckingham Palace!
As the gold and red velvet interiors of the Palace passed out of sight, that sense of accomplishment remained with me. What a wonderful commentary on what we, as a company, have managed to achieve. And how grateful we are to our incredible clients, who put such faith in us, and were most certainly there with us in spirit.
What a great honour for The Queen herself to validate our success and to be counted amongst such impressive colleagues. For me, there could be no better assertion that we are on the right path, and that the future remains bright and so very exciting for Guildhawk and our partners.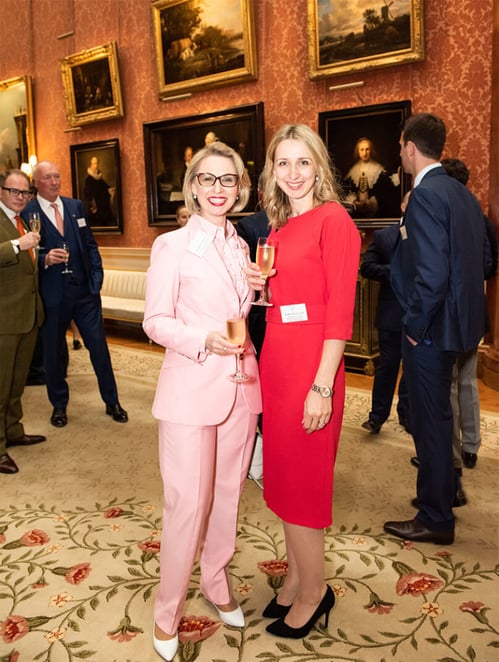 Photograph of Jurga and Rita outside Buckingham Palace courtesy of Neil Wood. Photograph of Queen Elizabeth © Michael David, BIS Digital .