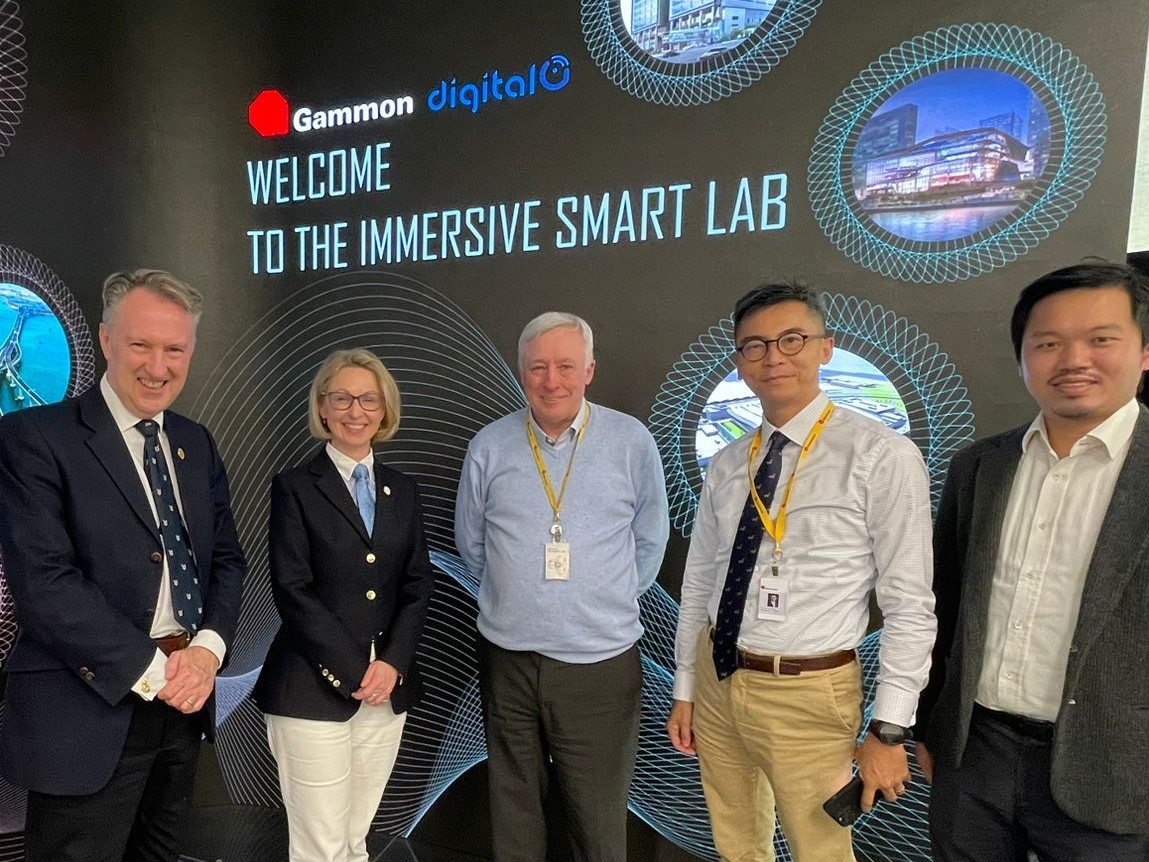 Hong Kong – land of innovation is truly open again
David Clarke | Aug 10, 2023 2:31:58 PM
Subscribe here
Humbled. But how does one describe the scale, pace and vibrancy of this magnificent haven in the East? How do I put into words my gratitude for the warmest of welcomes from those who instantly made me feel like an old fiend returning home? Let me try with a few words and choice photographs.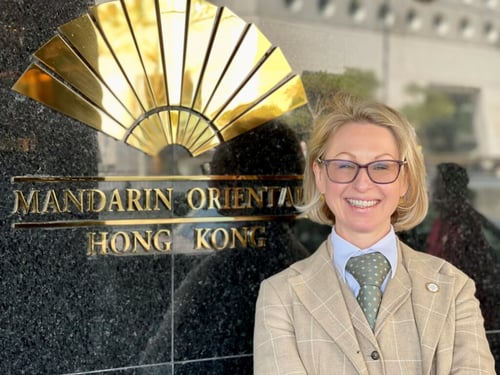 Welcomed like old friends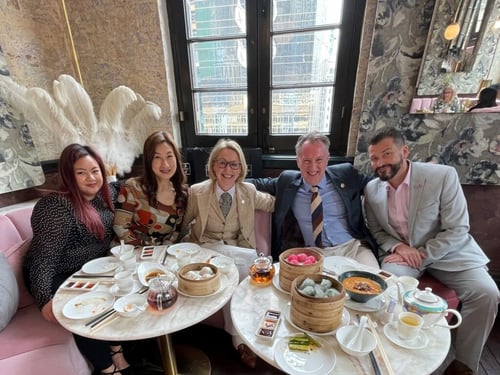 It's not every day that officers from the British Government you've only met online, welcome you like an old friend. Even take you for a delicious Dim Sum lunch in a glamourous candy pink restaurant in the old colonial police HQ!
When Mark Higgins, our UK Government International Trade advisor first introduced Guildhawk to his colleagues at the British Consulate in Hong Kong, we did not know how we would get on. It was the height of the pandemic. The world was in lockdown and we were seeking to sell our new AI-translation technologies into the Hong Kong market.
On screen appears Trade Advisor Stephanie Li. Later, British Consulate General Nick Heath, Tiffany Lee and Corin Wilson. The frequent question, accompanied with a smile, "How can we help you?" Over the months, advice and online introductions were made, and in a strange, unexpected way, a friendship flourished.
Perhaps the introduction from Mark. The shared emotions of living through the darkest times of COVID19 created special understanding. A bond.
Whatever the secret formula, I cannot thank the team enough for helping us enter the new market. And what an entry. The virtual meetings quickly resulted in our first virtual signing of an agreement to enter a joint venture with a world leader in major infrastructure.
Paul Evans and his team at Gammon Construction, part of the Jardine's Group are big innovators. They are pioneers in digital technology. They invited us to work with them to solve a complex problem that would improve lives. This pioneering work will combine our sector expertise in construction, linguistics and Artificial Intelligence.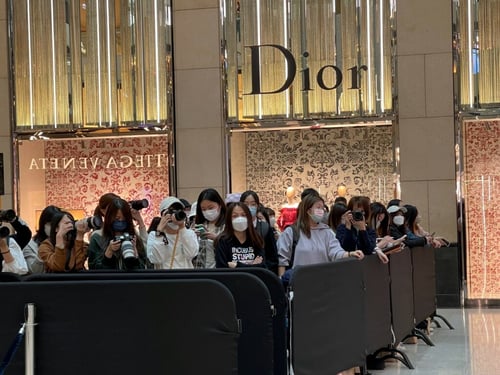 Guildhawk goes global with Gammon
Going global with a partner like Gammon Construction, in Hong Kong, which is 5,976 miles away from our offices in the United Kingdom is amazing. Forming that partnership online during a pandemic, without being able to meet face to face is remarkable.
When we signed the MoU in an official ceremony held online, Paul Evans captured the spirit of our partnerships beautifully. He said, "On a personal note, I remember the first call I had with Jurga and David, I think I spent 45 minutes or more just talking as though we've been old friends. And I think when you start a partnership, a lot of it's about personality".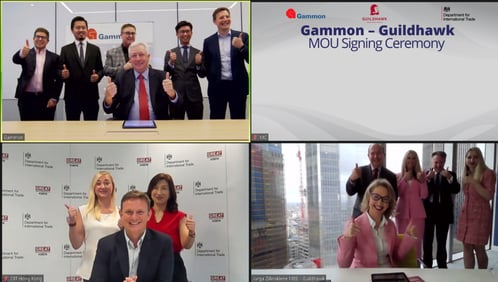 Virtual becomes real world
The personality and trust that was formed in the virtual world has increased as teams from Gammon and Guildhawk have met regularly to scope and plan the project. In 2023, with arrival of the Year of the Water Rabbit, and travel restrictions lifted, it was time to finally meet in person.
Suitably briefed and highly inspired by Gilford Law, Andrew Davies and the team at Invest Hong Kong, my life and business partner David Clarke and I headed to Hong Kong. Our mission was to discover what doing business in Hong Kong means. To meet and learn from respected experts who understand the challenges and opportunities in trading in SE Asia.
"I remember the first call I had with Jurga and David, I think I spent 45 minutes or more just talking as though we've been old friends. And I think when you start a partnership, a lot of it's about personality".
Paul Evans, CTO Gammon Construction
Meeting the infrastructure innovators of Asia
After so many months talking to each other in the virtual world, it was an honour to finally meet the Gammon Construction team in person at their prestigious offices in Kowloon.
Surveying from the window, the many architectural marvels attributed to their firm, I had to pinch myself. The rich diversity in design and apparently impossible forms that have been created along the harbour are mesmerising.
From the Artists Square Bridge, to the MTR High Speed Rail Terminus, this is a Smart City of the future, rising today. And there, to the east, a new icon takes centre stage, the Lyric Theatre. More of that and the revolutionary technologies we witnessed in Gammon's Immersive Smart Lab will be revealed in later post.
Skyscrapers and woodland
Movies and travel books prepare you for the breath-taking skyscrapers that adorn the Cityscape of Hong Kong. But the woodlands, hills, hiking paths, parks and eye-watering vistas are beyond imagination. Walking one of those trails to reach the summit after the historic Peak Tram, rewarded me with the majestic view like no other.
Is there any other place on earth that blends glass and steel so gracefully with nature? I'll sign off now and say thank you once again to everyone who made us feel so welcome.