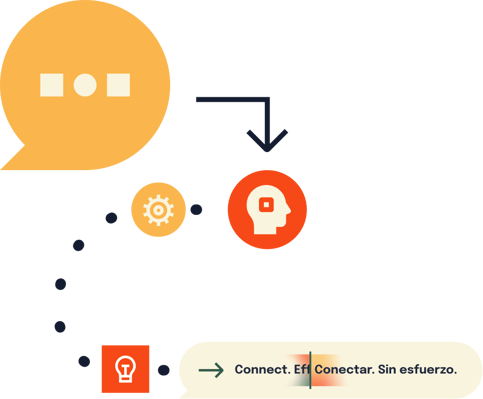 Language
Translation Software
Welcome to Guildhawk's world of advanced language technology. Our flagship software solutions — GAI and Skylight — are designed to transform how you approach translation and streamline your business processes. Explore how our software innovations can elevate global communication and propel your organisation towards unprecedented efficiency and success. Discover how Guildhawk's commitment to technological excellence can open new realms of possibility for your multilingual needs.
Skylight
Multi-lingual Data Software
Skylight is Guildhawk's cutting-edge solution for automating complex workflows through our proprietary AI platform, GAI. Skylight can seamlessly integrate with existing processes, empowering your business to swiftly transform and translate diverse data types into a standardised format, primed for rapid and informed decision-making. Using a powerful fusion of Optical Character Recognition (OCR), Natural Language Processing (NLP), Machine Translation (MT), and Artificial Intelligence (AI), Skylight simplifies data ingestion, labelling, categorisation, translation, and aggregation.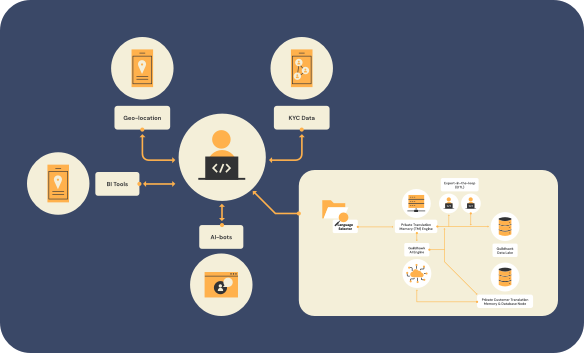 GAI
Machine Translation Software
Guildhawk's AI Translation Software, known as GAI (Guildhawk Artificial Intelligence), is a game-changing solution that revolutionises the way content is translated. Powered by cutting-edge artificial intelligence and machine learning technologies, GAI is designed to provide highly accurate and efficient translations, addressing the challenges of language barriers in today's global business landscape.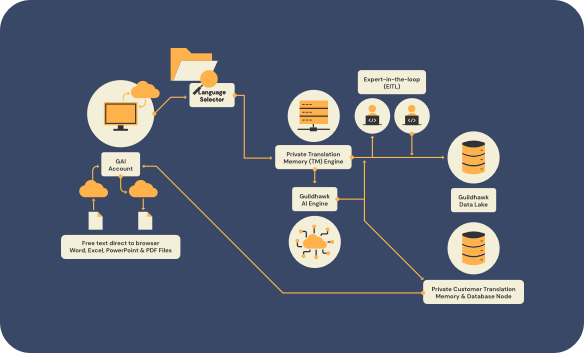 UNLOCK SEAMLESS COMMUNICATION
Communicate, effortlessly
Discover how Guildhawk Software empowers your organisation with effortless communication across languages. Our extensive suite of benefits ensures that language obstacles disappear, enabling you to convey your message seamlessly to a global audience. Our software solutions enhance your communication strategy and make language a bridge, not a barrier.
CLIENT TESTIMONIALS
Trusted Globally
"I thoroughly recommend Guildhawk for a first-class professional service. Their use of the finest linguists and exceptional management make them the leaders in their field."
AMERICAN EXPRESS
"Dynamic, established and creative organisation. Would highly recommend to anyone looking for a translation service to add value to your business or project."
Microsoft
"Whether doing business in the Middle East, Far East or Eastern Europe, understanding the culture is critical to doing business. Guildhawk seamlessly blends top-rate translators with cultural intelligence ensuring you make a good first impression."
US Department of Justice
"We were full of praise for the two linguists Guildhawk provided for our meeting in St. Petersburg. Our thanks go to everyone for their hard work."
Pfizer
Learn what Guildhawk software
can do for you