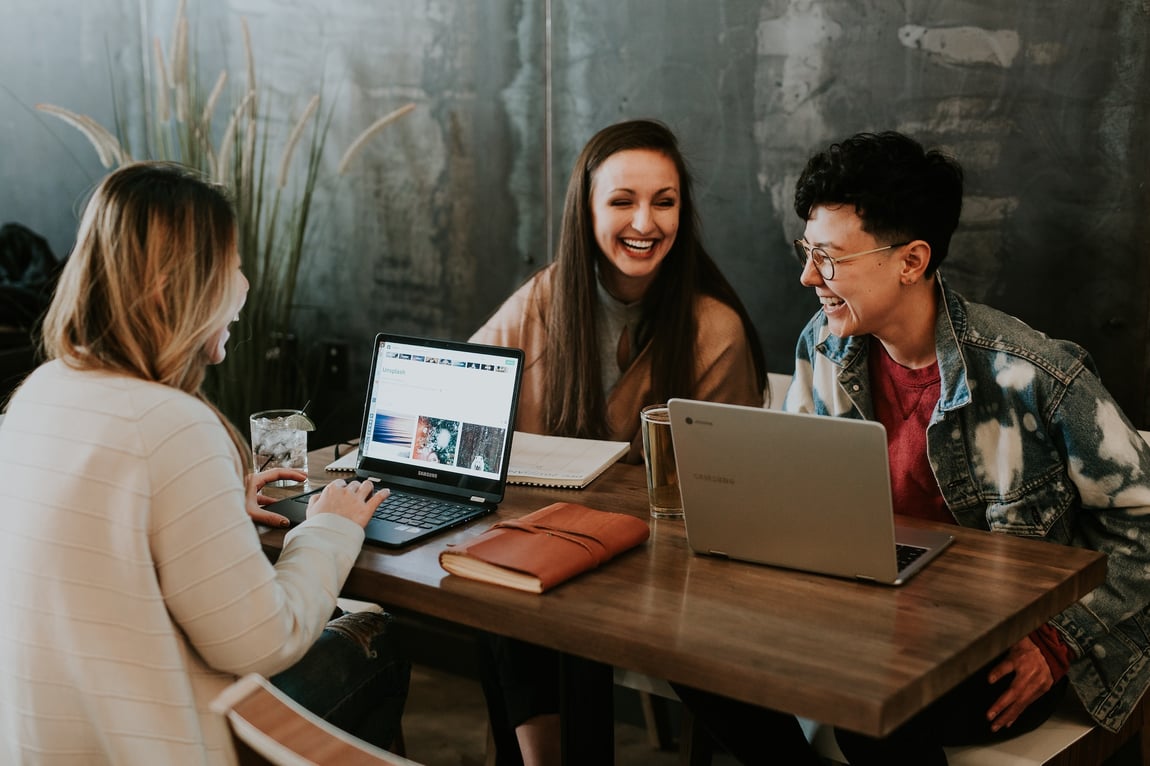 Corecom Consulting's Dutch Expansion with website localisation
Guildhawk | 5 October 2023
Corecom Consulting — a multi-award-winning IT recruitment company recently partnered with Guildhawk to localise their website as part of their expansion into the Netherlands.
Introduction
Corecom Consulting has a unique approach — one that prioritises candidates and their impact on social change. These are values that Guildhawk shares and we are honoured to have been selected as their localisation partner and using our multilingual tech expertise to increase engagement.
The Challenge
Website localisation that's culturally relevant
Corecom Consulting is a dynamic and socially conscious IT recruitment agency. Corecom was preparing to launch its European site, focusing primarily on the Netherlands. Their mission was clear: to assist companies in the Netherlands with innovative recruitment solutions while embracing the local culture and language.

To achieve this, they recognised the importance of presenting their website content in Dutch, ensuring that it was not only translated but culturally localised.
This presented Corecom Consulting with a twofold challenge:
They needed to provide accurate and culturally resonant Dutch translations.
They needed a partner to accommodate the swift turnaround of numerous translations as they expanded their presence.
The translations had to reflect the company's ethos and align with their Dutch-speaking audience, effectively conveying their commitment to candidates and social change.
To ensure that their Dutch website connected with their potential clients in the Netherlands, Corecom Consulting needed precision in translation.
A culturally sensitive partner could translate and localise the content and provide a small sample to ensure quality and style were met.
The Solution
Leveraging cutting-edge AI translation technology
Understanding the unique requirements of Corecom Consulting, Guildhawk stepped in as the solution. Leveraging cutting-edge AI translation technology from GAI, Guildhawk translated Corecom Consulting's website content into Dutch quickly and precisely.

While the process was fast, it was also meticulous, starting with AI-driven translation to ensure efficiency and accuracy. While powered by advanced AI, this initial translation is just the first step.

The true magic lies in the translator's role in the process. With an expert human touch, the translated content was carefully edited and adapted to ensure it was not merely a linguistic translation but a carefully crafted cultural localisation.
Guildhawk's translation experts brought an understanding of the Dutch culture and market, enabling them to go beyond simple language conversion and capture the essence of Corecom Consulting's mission.

Before committing to the entire project, Guildhawk offered Corecom Consulting a short sample of the translation work. This trial piece allowed the client to gauge the style and quality of the translations, ensuring they aligned with Corecom Consulting's commitment to excellence.
The Results
Culturally sensitive and locally adapted translations
The collaboration between Guildhawk and Corecom Consulting yielded outstanding results that exceeded expectations. As Corecom Consulting ventured into the Dutch market, the precise and culturally attuned translations were pivotal in their successful expansion.

The translations were more than just linguistically accurate; they were culturally sensitive and locally adapted. This level of cultural localisation proved invaluable in establishing a connection with the Dutch audience. Corecom Consulting's message was effectively communicated in Dutch, centring on finding the right cultural, skill, and developmental fit.

One of the significant indicators of the quality and effectiveness of Guildhawk's translations was the positive feedback from the client. "A Dutch speaker on the team proofread it for me too and said the translation was excellent!".

This successful collaboration allowed Corecom to present its new website to Dutch-speaking audiences in a way that resonated with the culture and values of the Netherlands. It also led to additional projects where Guildhawk provided translations for local events in Amsterdam.
Read more of our localisation work: EAP Localisation with two million words in a week
Conclusion
Guildhawk's translation services empowered Corecom Consulting to make a seamless entry into the Dutch market, connect with local audiences, and continue their mission of promoting social change and finding the right professional fit.

The partnership was not just about translation; it was about building bridges and making meaningful connections with anyone who works with Corecom. With the success of this collaboration, Corecom Consulting is poised for further achievements in the Dutch market.