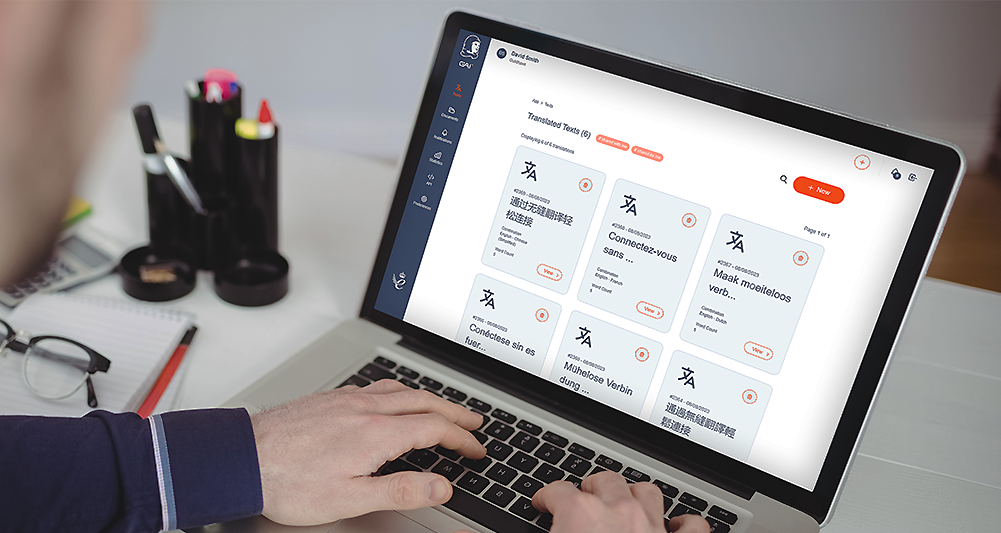 GAI Translation gives you 2 powerful new features
David Clarke | Oct 31, 2023 2:32:52 PM
Subscribers to GAI, the safe AI-powered translation SaaS, can now automatically verify translations with the first, secure and easy to use Expert-in-the-Loop (EITL) service
In addition, users can upload and translate PDFs with ease. This powerful combination of AI technology and human expertise offers a multitude of benefits that set GAI apart from other translation tools.
Watch the video
Amazing Accuracy
GAI translation generates sensational results that are both accurate and human like. EITL is perfect when you want a linguist with industry expertise to verify scripts for your Digital Human video or create new content that improves nuances, idiomatic expressions, and context.
Our certified linguists provide the crucial human touch to guarantee your translations are contextually accurate and culturally sensitive.
Faster Turnaround
The automation of human experts into the translation process streamlines the workflow, significantly reducing project completion times. Complex documents and large-scale translation projects are no longer daunting tasks with EITL.
Translate More Formats
With our newly added ability to upload and translate PDF documents, you can seamlessly transform written content into multiple languages. From legal documents to technical manuals, GAI handles them all, and keeps data safe and private.
Privacy Guaranteed
Guildhawk take your data security seriously. As the first company in the language industry to attain ISO:27001 certification, the highest levels of information security management are followed, guaranteeing the confidentiality of information you translate.
Expert Verification
All our Expert-in-the-Loop translators are officially certified linguists, meticulously vetted by Guildhawk. Many linguists in our global network of 3,000 professionals have worked with us on corporate projects for over 10 years. You can trust in their expertise and industry knowledge.
Discover Safe AI Translation
Sign up for a free trial of GAI and enjoy the benefits of combining the efficiency of AI with the precision and human touch of certified linguists. Experience unparalleled accuracy, speed, privacy, and security controls.
Say goodbye to poor translation and hello to a world of global communication.