Watch the video below to learn more about GAI
Experience Next-Generation Machine Translation
Machine translation
Effortlessly integrating into your workflow through API, GAI empowers you to translate a wide range of content with unmatched accuracy. GAI's Expert-in-the-Loop (EITL) feature further elevates translation quality, incorporating insights from our team of industry-verified elite linguists. This dynamic collaboration between cutting-edge technology and human expertise ensures that every word resonates with context and meaning, creating translations that transcend linguistic boundaries.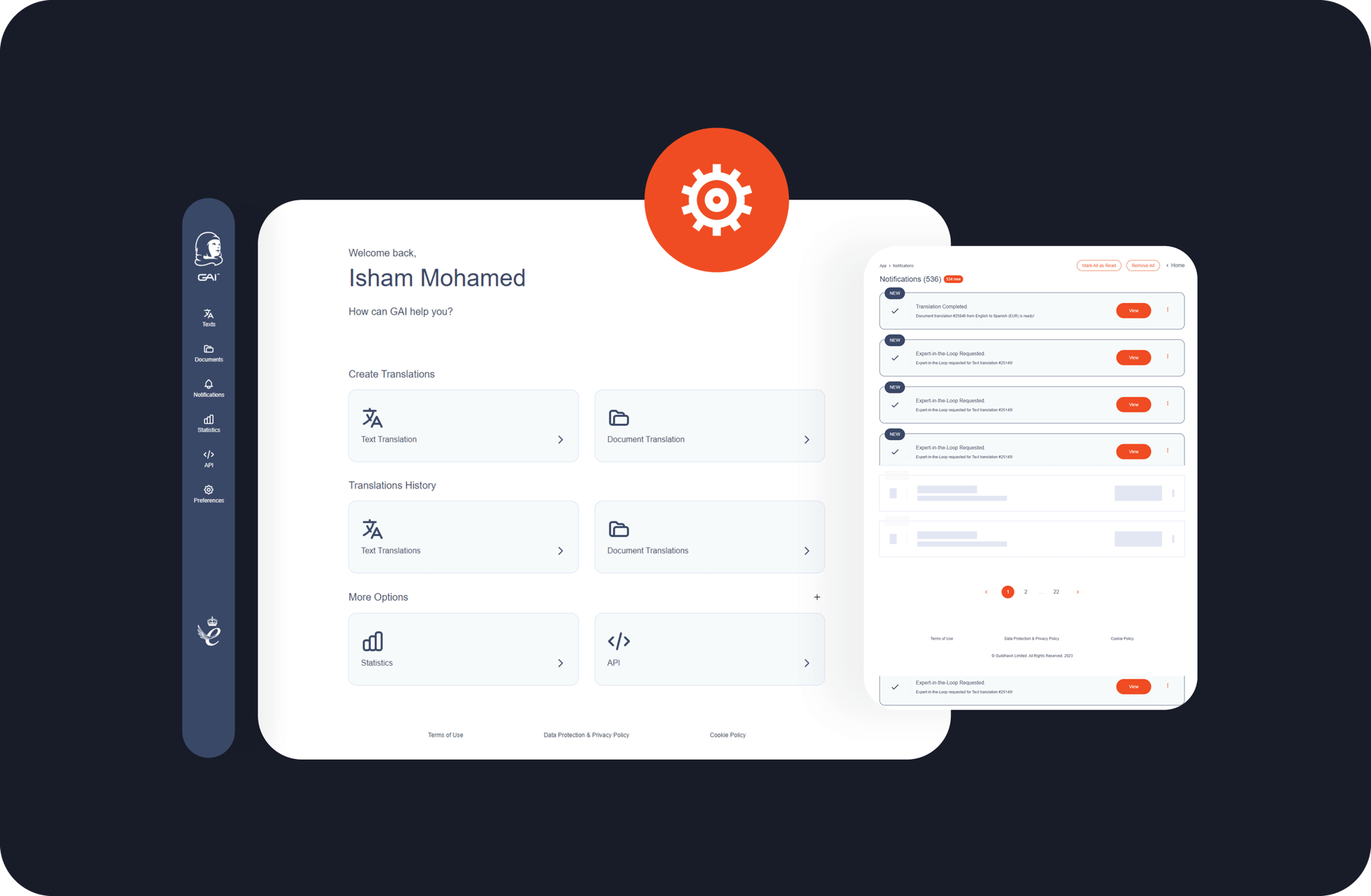 TRANSLATION GATEWAY
GAI isn't just about translation; it's a gateway to a more connected world where language fences dissolve, and communication thrives. Embrace the power of GAI and experience accuracy, efficiency, and global reach to redefine your approach to language translation.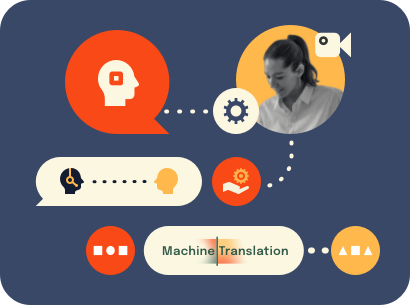 Unlocking Global Communication with GAI
With GAI, you can ensure your messages are effortlessly conveyed with clarity and integrity. Experience faster turnaround times with our cutting-edge machine translation solution, enhancing your effectiveness in a multilingual world.
CLIENT TESTIMONIALS
What our Customers say
about Guildhawk
"We were very happy with the scripts we commissioned from Guildhawk, and we all appreciated how quickly the work was completed."
Thomson Reuters
"I learnt a long time ago the importance of understanding cultures and backgrounds as well as language. My advice is to work with Guildhawk to ensure your business can operate effectively and profitably."
Fact
"You guys are amazing! Thanks very much."
NBC Universal
"We benefitted from Guildhawks services on a number of localisation campaigns for Universal Pictures and Universal Home Entertainment, I was particularly impressed with the quality of service."
Mediacom