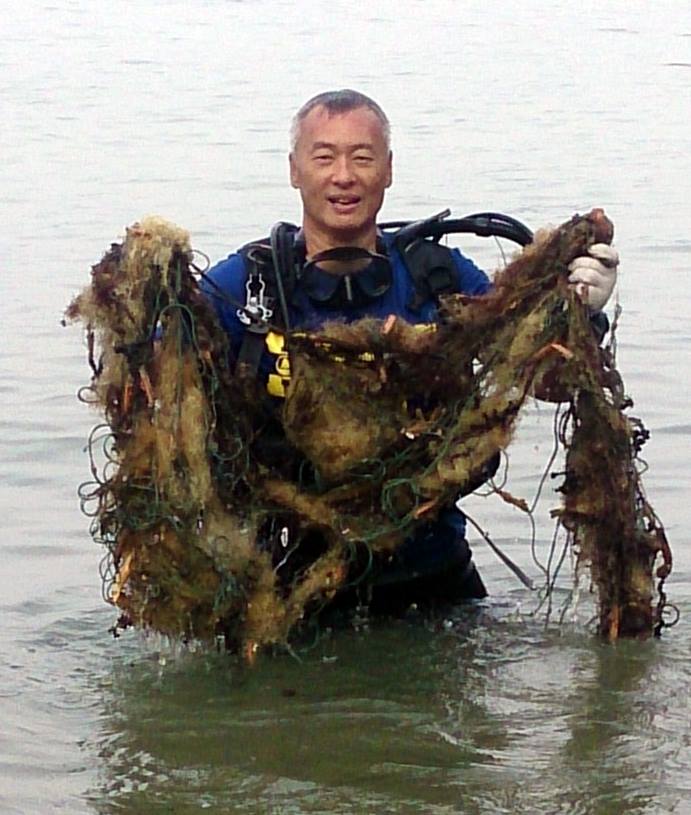 How can GPT AI help Harry save the oceans?
Jurga Zilinskiene MBE | Aug 9, 2023 8:38:44 AM
Subscribe here
As experts again warn that Artificial Intelligence (AI) poses a risk of extinction, a present danger lurks in the world's oceans. It is pollution
"The ocean has no boundaries" warns Harry Chan Tin-Ming 陳天明, Hong Kong's respected 'Ghost Net Hunter'. He shares some tragic images.
A lifeless sea turtle motionless in a tranquil bay. Plastic bottles littering a harbour. Harry says, "I want to inspire people everywhere to help save our oceans because waste is killing biodiversity."
Harry's D-Day Battle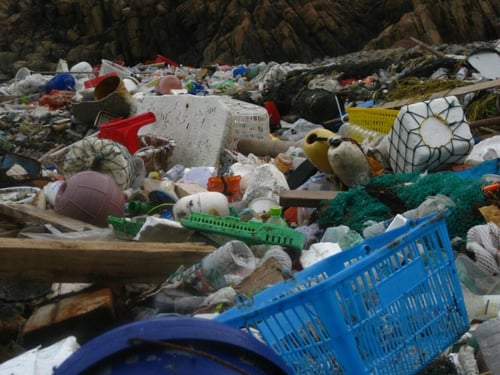 Harry gave me this startling warning during a guided tour of a couple of harbours and beaches in his beloved homeland of Hong Kong.
A wise, well-travelled, nature loving conservationist, he has a remarkable destiny. "I was born on 6 June, a few years after D-Day", Harry says with passion in his eyes.
"That battle was fought on the beaches with great loss of life. I was born to fight for the beaches and to protect the oceans".
Inspire more children
There is a deep sense of purpose in Harry's voice. His powerful words of hope and urgency are inspiring. "Some people laugh at what I do.
They call me the rubbish collector." He is undeterred, knowing the children he teaches in local schools and at Ocean Park Conservation Foundation understand his mission is no laughing matter.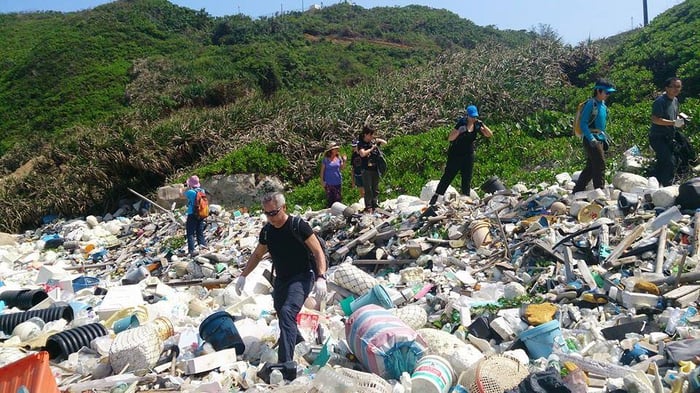 "Ghost nets are deadly for shipping vessels too since they become entangled in propellers"

Harry Chan Tin-Ming 陳天明
Medal of Honour
The Hong Kong government awarded Harry the Medal of Honour for his volunteer work. However, his greatest reward is spending time with people cleaning-up the beaches and removing discarded fishing nets from the sea. Old ropes and what are called, Ghost Nets, hidden under the water, create a serious risk for businesses too.
"Ghost nets are deadly for shipping vessels too since they become entangled in propellers", Harry explains.
A global problem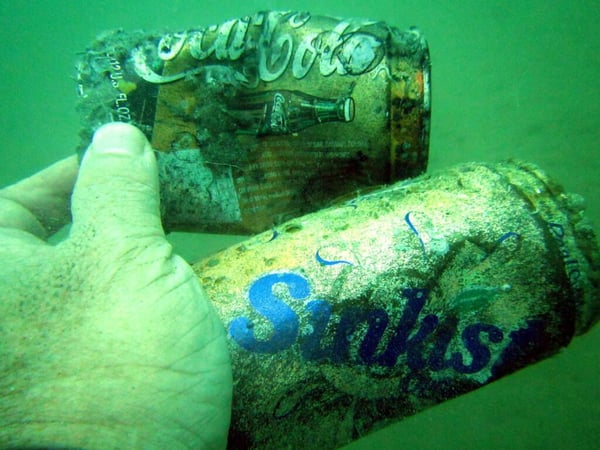 Harry knows this is a global problem that threatens everyone on earth.
He cites the terrible lack of understanding that leads people to do things that cause serious damage to sea life.
From dumping of waste timber with nails exposed to impoverished fishermen in Thailand using dynamite to fish, the consequences are devastating.
Hong Kong's Green Innovators
The Hong Kong government understands green innovation is crucial to building a sustainable future. This message was loud and clear at the Asia Forum on the Green Economy in May 2023.
Experts explained how the challenge to reduce global CO2 emissions is too big for any government or business. Thus, governments, business and civil society must collaborate to decarbonise. Sustainability is vital because infrastructure in Hong Kong and the Greater Bay Area (GBA) is eye wateringly big.
Hong Kong for example is embarking on two mega projects at the same time. These are the Northern Metropolis and Lantau Tomorrow.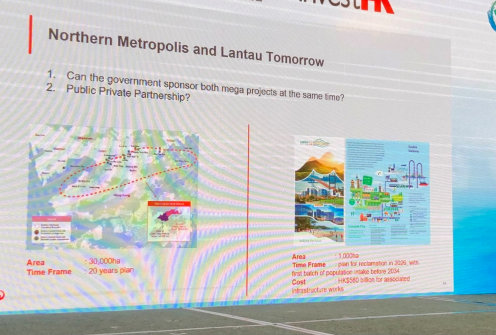 Better Waste Management
Improving management and recycling of waste is a priority for Hong Kong. The government has a detailed waste blueprint. This includes better waste separation and increased recycling. The plan also aims to improve the thing close to Harry's heart, education and promoting a 'plastic-free culture'.
Beyond Scope 1 and 2
According to the World Resources Institute (RRI), most of the largest companies now account and report their Scope 1 and 2 CO2 emissions. These are the direct and indirect emission from the purchase of energy as set out in the Greenhouse Gas Protocol (GGP). Accounting for and report Scope 3 emissions is more challenging because they are emissions that occur in the value chain.
For example, disposing waste into a landfill site without adequate controls can result in the production of harmful methane gas.
Green Technology
The first battery-powered crawler crane was introduced recently by Gammon Construction in Hong Kong to reduce carbon emissions. Hybrid working can reduce a person's CO2 footprint by up to 98% according to Cally Chan, Microsoft's General Manager in Hong Kong & Macau. That is due to more energy efficient cloud technology and less journeys.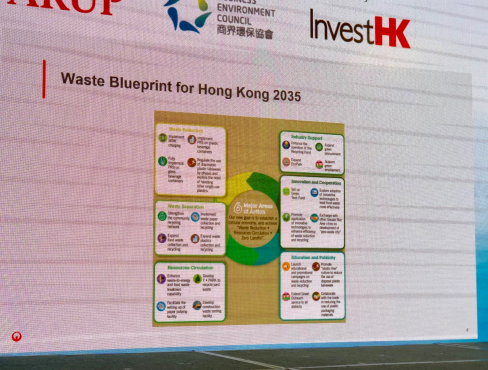 Using AI for Good
Harry knows that winning his D-Day battle is a big challenge and he wants more help. "How can we use AI to inspire people to protect the oceans?", he asks. Technology is starting to be used. Microsoft for example has leveraged big data and satellite images to tackle illegal fishing. Hong Kong has also partnered up with WWF with their 'Ghost Gear Detective' initiative to promote the reporting of ghost nets.
We discussed the latest disruptive technology, Generative AI. This hit the news recently when OpenAI launched ChatGPT. The quick, human-like responses created by this new technology is revolutionary.
It has the potential to transform lives though there are serious concerns about its safety. So, how could it help great people like Harry to protect the oceans?
Make information instantly available
We could harness the power of AI to make environmental information quickly available to communities across the world. With secure versions of GPT like the AI Translation developed at Guildhawk, it is possible to make information instantly available in many languages.
Results are accurate because the AI model is trained on verified data. Information can even be spoken by Digital Humans that are more inspiring to listen to.
Reward Ocean Guardians
Harry volunteers his time freely because he is retired and cares deeply about the future. Creating rewards for people who protect the oceans is one way to incentivise more people to act now.
An amazing Deep Learning model that rewards wildlife stewards is being developed by Professor Paul Fergus and colleagues at Liverpool John Moores University.
What do you think?
I am inspired to act and would love to know what you think. It would be great to understand how others are using technology. So, please do share your ideas on how empower more people to follow Harry's lead and save our oceans. We will then arrange a session with Harry to discuss solutions.