Powerful, Intelligent, Dynamic
A Fusion of Technologies
Skylight is Guildhawk's groundbreaking AI-powered translation platform that brings automation to even the most intricate workflows. Our proprietary AI platform, GAI, is the driving force behind Skylight, enabling the transformation and translation of diverse data types into a single, standardised format. This dynamic integration of Optical Character Recognition (OCR), Natural Language Processing (NLP), Machine Translation (MT), and Artificial Intelligence (AI) empowers businesses to visualise critical insights and make informed decisions swiftly.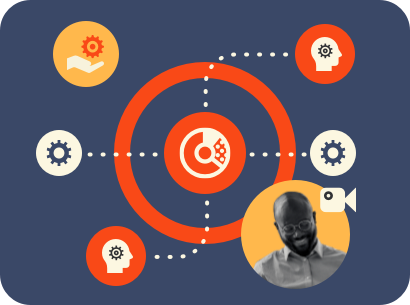 Effortless Data Transformation
By seamlessly rolling these powerful automation components into one, Skylight effortlessly collects and processes any data type. From labelling and auto-categorizing to multilingual translation and aggregation — Skylight simplifies complex data streams, facilitating streamlined visualisation and analysis. As a bespoke SaaS innovation, Skylight proves invaluable for enterprise scenarios requiring data simplification on a significant scale.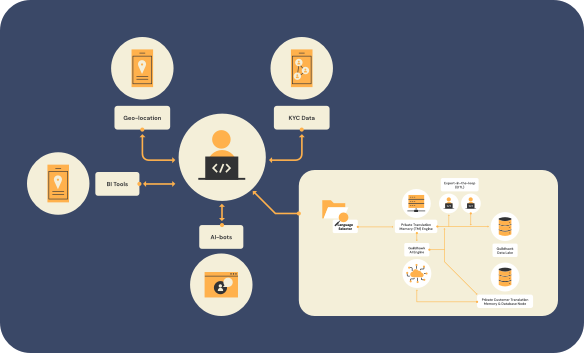 Guildhawk Brand Explainer Video
Empowering multilingual business excellence
Skylight's comprehensive benefits are designed to empower your business, enhancing efficiency, productivity, and decision-making through advanced automation and data transformation. Discover how Skylight's transformative capabilities can propel your business forward.
CLIENT TESTIMONIALS
What our Customers say
about Guildhawk
"I thoroughly recommend Guildhawk for a first-class professional service. Their use of the finest linguists and exceptional management make them the leaders in their field."
AMERICAN EXPRESS
"Not only did Guildhawk provide competitive quotes, but they also delivered each of our publications on time, and were very accommodating of last minute changes in some of the final files we sent through. They were great to deal with and I would have no hesitation in recommending their services."
UN Environment Programme
"Whether doing business in the Middle East, Far East or Eastern Europe, understanding the culture is critical to doing business. Guildhawk seamlessly blends top-rate translators with cultural intelligence ensuring you make a good first impression."
US Department of Justice
"Guildhawk are a reliable provider that are not only able to translate accurately and respond quickly, but have the industry's most experienced translators working on specific documents. They are our preferred supplier for translation services."
DWF Group
"Guildhawk have been an integral part of VFS Global's success in bidding for international contracts. They thoroughly understand the technical language and terminology required, giving us complete faith in the translations they produce on our behalf."
CFS Global
"We really value Guildhawk as partners that help us succeed on delivering training across Europe."
Equinix
"Guildhawk were highly responsive, creative and central to the success of the translation and quality assurance process. They were collaborative and operated very much as part of the team. I would commend our experience of working with Guildhawk."
Cambridge Assessment